- Due to an increased amount of spam, new users must request an account, confirm their email address and be approved before creating or editing pages.
Criss Jami
From The Literary Underground Wiki
Criss Jami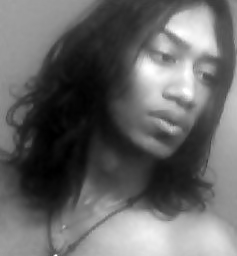 Pseudonym TheKillosopher
Birth Name Christopher James Gilbert
Birth Date May 29, 1987
Birthplace Lynchburg, Virginia
Occupation Philosopher, poet, essayist, designer
Language English
Citizenship American
Genre Philosophy, theology, poetry
Influences Christ, Søren Kierkegaard, C.S. Lewis, G.K. Chesterton, George MacDonald, J.R.R. Tolkien, Oscar Wilde, Charles Bukowski, Diogenes of Sinope, Ville Valo, Kevin Max, Eminem
Christopher James Gilbert (born May 29, 1987), better known by his pseudonym Criss Jami and by his alter ego TheKillosopher, is an American philosopher, poet, essayist, and designer. He is best known as the author of Healology, Killosophy, Diotima, Battery, Electric Personality, Venus in Arms, and Salomé: In Every Inch In Every Mile.

[edit]
Biography
[edit]
Early life
Criss Jami studied philosophy at George Mason University. He left college in 2010 before gaining international recognition in philosophy and lyrical poetry. In 2011, he published Salomé: In Every Inch In Every Mile, Venus in Arms in 2012, and Diotima, Battery, Electric Personality in 2013. In the beginning of 2015, Jami published Killosophy, and in 2016, Healology.
[edit]
Bibliography
Salomé: In Every Inch In Every Mile (2011)
Yesterday and Tomorrow (2011, co-author)
Venus in Arms (2012)
More Than a Million Words (2012, co-author)
Diotima, Battery, Electric Personality (2013)
Burning Thoughts and Flooding Ideas (2013, co-author)
Killosophy (2015)
Healology (2016)
[edit]
External links